Long-range Precision Rifle Shooting (PRS) competitions are happening all over the globe. Popularity of the sport is growing rapidly.
When it comes to long-range rifles, not all are created equal. In this series, we will dive into the characteristics of long-range PRS competition rifles and what to look for.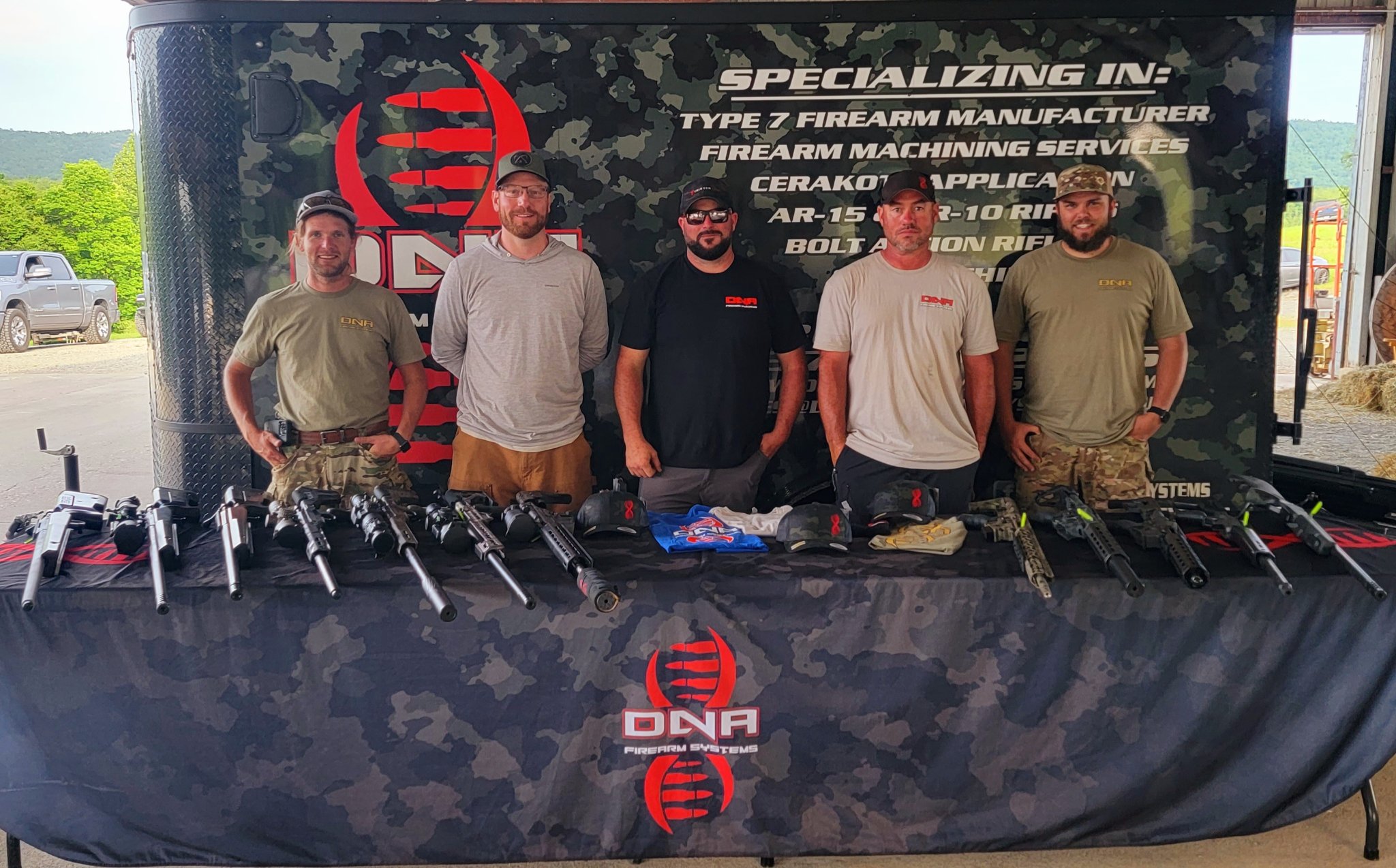 What is PRS? In short, it is a long-range shooting competition and is one of the most popular series of rifle competitions today.
Shooters must equip themselves with a long-range precision rifle all while maintaining composure and discipline. PRS matches have many stages and generally span over a day or two. Shooting may be done during day or night, rain or shine.
In each stage, shooters will go head to head by shooting a variety of targets at different distances and positions; all within a set time frame of around 90 seconds (give or take). We will go over more about PRS and how you can get started with competitive shooting in our next series, but for now, lets get back to the focus.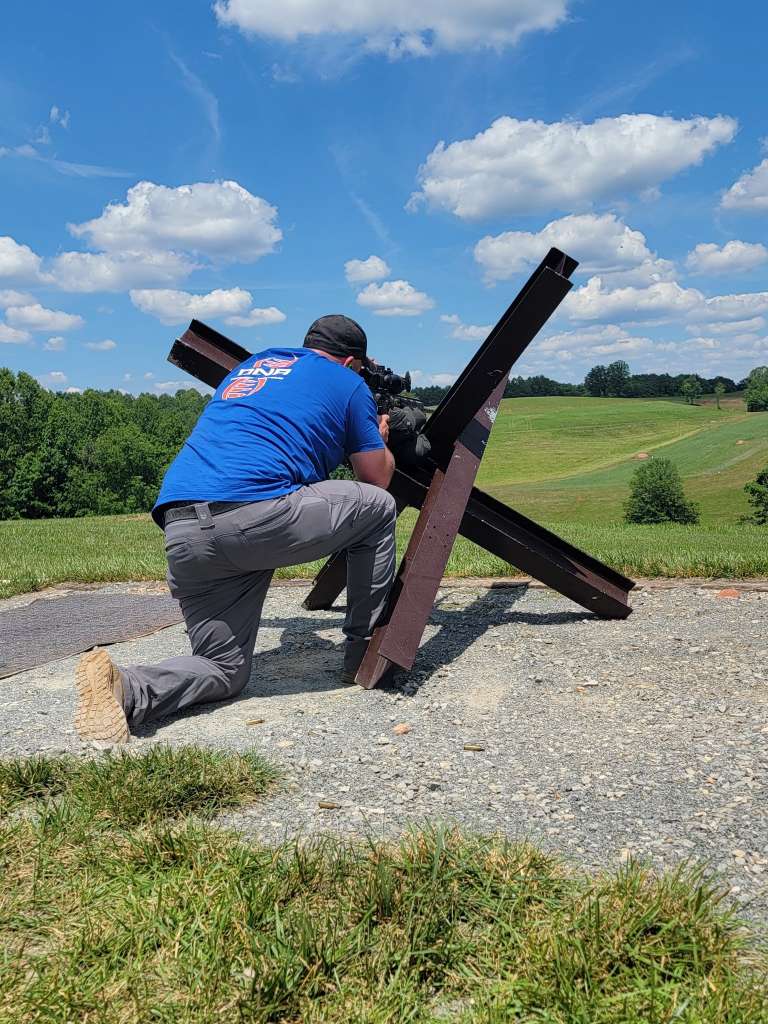 What to Consider when buying or building a Competition Rifle for PRS
Barrel: At DNA, we only offer rifle cut barrel blanks within our builds. Since barrels endure significant temperature changes during the 10 – 12 round fire counts in each PRS stage, rifle cut barrels are less likely to experience point of impact (POI) shift. For barrel blanks, we use Hawk Hill Customs, Proof Research, Bartlein, and Brux. You will need to determine your desired caliber, twist rate, contour, and overall barrel length. These are determined by the specific projectile you prefer, its velocity, stability and RPM. Commonly used contours are typically Heavy Comp, MTU, M24, and Heavy Palma all around the 24 – 28″ lengths. The reason for this is based around the overall weight of the rifle and its balance point.
Projectile: Ideally, you should choose a projectile with a high Ballistic Coefficient (BC). Higher BC equates to less drop and wind deflection at all ranges for a given muzzle velocity and environment. In PRS, the "speed limit" is 3,200 FPS max, so make sure the cartridge / projectile doesn't exceed this number.
Muzzle Brake: With barrel's fresh on the mind, it is a good time to discuss muzzle brakes. We will keep it simple, yes you should run a brake. Muzzle brakes help to reduce recoil by redirecting the gas escaping from the barrel. There are various configurations and styles available. If the brake sends gas upward, muzzle jump is reduced. If the brake sends gas out the sides, rearward recoil is reduced. Muzzle brakes do change how a rifle shoots, so keep this in mind as you experiment with different setups.
Bipod: A quality bipod is critical when shooting competition. Your bipod should offer easy control, tight tolerances and a wide range of adjustability to quickly get into position in the most awkward terrain. We recommend ARCA attachments which allow for quickly attaching to the rifle, and extra adjustability by allowing the bipod to slide along the length of the ARCA rail on your rifle.
Magazine: AICS magazines are a great choice. These magazines are usually lighter and double-stack/single feed. This allows the rounds to enter the center of the chamber in the rifle during feeding operation. The AICS magazines often boast plenty of internal length for chambers that are commonly used in PRS. We recommend a 12 round capacity as most PRS stages require a 10 – 12 round fire count. We do also recommend tuning the magazine to the rifle for the best feed. A service we offer here at DNA.
Trigger: We love the Triggertech Diamond Series. This trigger is hard to beat and has become the trigger that many PRS shooters run today. Choose from curved, flat, or pro curved depending on what you are comfortable with. Look for a crisp break, and an adjustable pull weight. We have found that 8oz – 12oz is the "sweet spot".
Optic: A high quality optic well suited for PRS will deliver accurate tracking capabilities and have a high-quality glass and coating. It is critical to have your optic secured in a rigid and trustworthy mounting option. We prefer a "first focal plane" riflescope because the reticle and its values always remain true at any magnification. Because PRS stages are timed, holding over on targets can often save time over dialing adjustments. Team DNA usually runs MRAD instead of MOA adjustments. MRAD is (in our opinion), easier to communicate with fellow shooters and allows for quicker dialing all with better reticle options. Try looking for a riflescope with at least 70 MOA travel and parallax adjustment.
Weight / Balance: Many people think lightweight rifles are always better. This isn't always the case. If you are hunting or carrying the rifle over a long distance, sure, but in competitive long-range shooting, we prefer the build to be on the heavy side. The advantages of a heavy rifle are that more weight helps mitigate recoil and helps to increase stability. Even more important than overall weight is the balance of the rifle. Ensure your setup is well balanced for a variety of shooting positions.
Game Changer Bag: Our go to is the Armageddon Gear "Game Changer ®". Head over to Armageddon Gear and check them out! We prefer to run the "shmedium" or "pint size" bags for most applications.